Description of the hike
Monte Generoso (1710 mt // 5.610 ft) is the highest peak of Intelvi Valley: one of the most beautiful and important valley on the west coast of Lake Como. The pick itself is in Italy territory but the border with Swiss runs along the moutain crest. The Swiss side can be reached by an old-fashion train. From the pick you can have a gorgeous view of Lake Lugano but also of Lake Como. With a clear and sunny day you can have a wonderful view of Alps.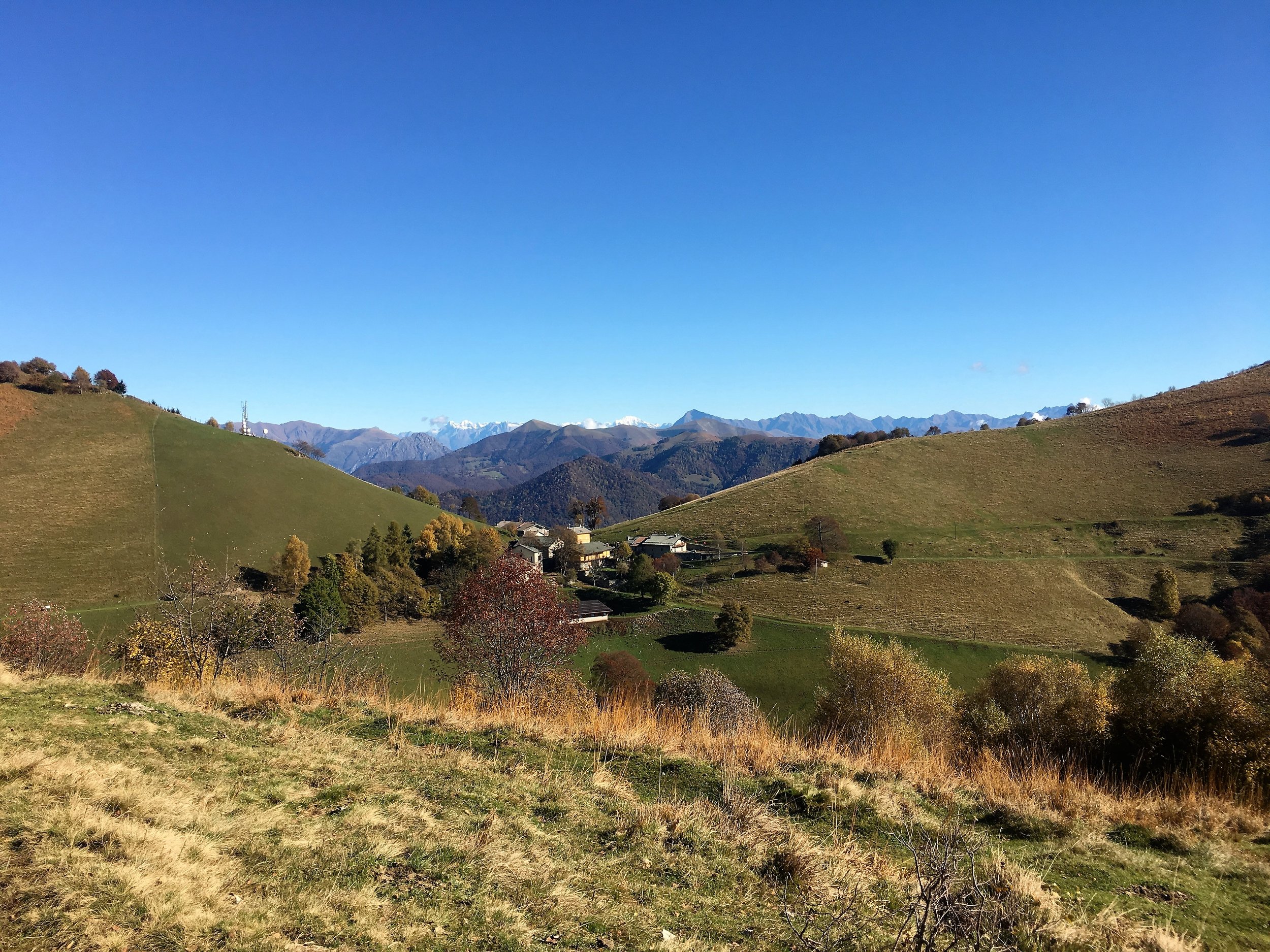 Schedule of the hike
9:00 am meeting with the guide in San Fedele Intelvi - piazza carminati /via piazza nuova (the main square of the village)
9:15 am moving cars to the starting point of the hike (about 15 min by car)
9:30 am beginning of the hike
LUNCH: you can bring your own packed lunch or you can use the self-service restaurant in Swiss (CHF))
3 pm end of the hike
Note: This schedule is indicative and may have to be modified depending on the weather, group conditions or other circumstances that may occur .
Other info and costs
Costs: 30 € per person
Children under 10 years: Free
Teenagers from 10 up to 15 y.o. : 15 €

During the hike minors must be accompanied by at least one parent or adult who takes their place
The price includes:
Organization of the hike
Presence of a Certified Hiking Guide
The price doesn't include
Transfers and lunches if not otherwise stated
Anything is not included on the "the price includes" section